This Opportunity is for you if:
You want to learn how to market your business yourself

•

You'd like us to market your business
You'd like to set up a marketing plan to turn over to a Virtual Assistant
You want to brainstorm about effective marketing options for your needs and budget
You'd like to brand yourself and your business
You have your products, services, and offers in place and ready to promote them
Oh, that amazing feeling…
When you have all your marketing in place to reach your target audience!
---
You're here possibly because:
You know you need to market your business but don't do it

It's not as simple as they say

You are technically or time challenged

You prefer to spend your time doing what you do best

You want to speak with someone about your marketing options 
---
Market Effectively for a Laptop Income
Need help growing your business on Social Media?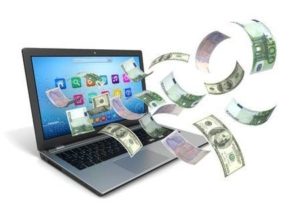 Receive support at the level you need

Reach the right Target Market and build the Strategy fit for you

Create unique and pertinent marketing material

Work with your budget, lifestyle, and preferences
Would you like to:
Launch your Social Media platforms

Create a plan that works for you

Automate your marketing so that your business runs like a well-oiled machine 

Have a safe and non-judgemental space to ask all of your questions

Then let's schedule a consultation and help you feel at ease
After all, you've been working hard on the structure of your business. You know it's time to put it all out there.  Yet, you are stopped?
Whether you are stopped by:
The money it takes to advertise

Not having a plan, a system, a brand or cohesiveness to your business 

The fact that you don't know enough about Social Media and Online Marketing

Or the possibility that you need help realizing the true value of marketing your products and services
You are not alone and we'd like to help. Marketing your business is a very personal and unique experience. Wouldn't it be great to have a partner helping you master it? 
Options we offer: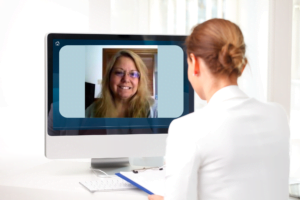 Teach you to automate your marketing

Done for you, automated marketing 

Grow your Social Media Platforms with your desired Target Market

Advise you on marketing strategies and promotional material

Help you design your material or show you how to create it yourself

Provide you with resources to make marketing easier and fun

Ask about our posting and growth packages to see which work for you
Thinking of getting started?  We hope so. Next Action to take:
Take a look at our Virtual Partner services and packages
Schedule a time to meet by phone or video chat  Schedule a video or phone consultation – it's Free
Prefer to ask your questions via email? No problem, contact me here
LOVE the idea but not ready to begin? No problem, stay connected to receive resources and tips for a laptop life

Our gift for scheduling a consultation is to provide you with at least one significant and powerful tip or tool during our call to help you market your business
* Pricing varies depending on your needs – (schedule a consultation for customized rates)
Please follow and like us: