Virtual Consulting helping Entrepreneurs Build an Online Business

• 
Are you an Active Adult or Couple interested in an online business?
From one active adult to another and as a lifelong entrepreneur,  I know only too well how challenging it can be to choose the perfect business that suits your lifestyle and vision.  With over 40 years of experience, tools, and resources, allow me to spare you loads of time and money by helping to streamline and maximize this venture. This precious time of your life is meant to enjoy with ease and joy, not drudgery. Let's have some fun together while building something substantial.
---
This site is for you if:
You are pre/post-retirement, or never plan to retire
You are looking to earn a living or supplemental income
You want the freedom to work from anywhere
You love the idea of building an online business but could use support, guidance, and resources
You've longed for the day you could have your own business
You'd like to work age appropriately and as though you WANT to work not HAVE to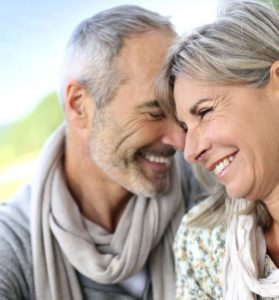 How to Navigate this site –
Begin here – as this page will help you navigate the rest of this site
We offer several Laptop Lifestyle opportunities on this site. Take a moment to familiarize yourself with them based on your preferences
Each purple heading is a 'section' that represents an opportunity, service or product offered
Each section, when clicked, begins with a preview of that page and ends with a 'what action to take next'
Join those who prefer to Schedule a private tour of this site to see how I can help you grow or create a laptop lifestyle
Welcome to Thrive Any Way – We cater to new and seasoned active adult/boomer entrepreneurs interested in starting or growing a laptop only lifestyle.  Access our tools, resources, and opportunities that support your personal and financial goals. Additionally, we offer both ready-made as well as baked-just-for-you businesses that meet your lifestyle needs.
What is a Laptop Lifestyle? A Laptop Lifestyle is a business with little or no inventory and brick and mortar free. Entrepreneurs are free to work from anywhere with infinite earning potential.
Thrive Any Way Provides –
| | | |
| --- | --- | --- |
| Our Virtual Partner Private Sessions | Our Products | Business Opportunities |
| • Design a Custom Business | • Digital Products | • Launch an e-Commerce site |
| • Create a Marketing Strategy | • e-Commerce Store | • Productize Your Business |
| • Mastermind, Brainstorming, Organization | • Social Media Growth | • Network Marketing |
| • Partnering for success | • Wellness Products | • Affiliate Marketing |
On this site you will find the following:
Virtual Partner – Support and Training – This is our signature service. Live online video training for all opportunities offered. Receive one on one training, encouragement, resources, support and partnership.  Digital productizing, Affiliate marketing, Launching your e-commerce store, Multiple Business management, Personal and Business Development and Network Marketing all start with a Virtual Partner. The desired package is based on the level of live support required. Learn More.
*Receive your Virtual Partner training for Free when you join one of my Network Marketing Teams.
Network Marketing – Team building and Business development for those looking for residual income opportunities with Network Marketing.  Opportunities to become a representative for CBD Oil, Essential Oils, and Credit Repair are offered on this site.
Affiliate Marketing – Make money while you sleep. Learn how to choose and build a successful affiliate marketing business.
e-Commerce Store – Launch your own online store and make money full or part-time with your products, products you love or go inventoryless with other peoples products by dropshipping or selling affiliate products.  Let's find the right fit for you based on your lifestyle needs.
Social Media Growth and Automation – Promote and Grow your Social Media platforms. We can do it for you or we can teach you how to do it yourself. Save loads of time and money when you automate your marketing system.
Multiple Business Identities – If you are currently or interested in launching multiple businesses and need help with balancing and building them – Thrive Any Way can help
Digital Products – Leverage your income by creating products of your own
 Work from anywhere with your laptop lifestyle
Thrive – In spite of your circumstances
Beyond the opportunities offered on this site, we offer personal and business support on many levels. Where are you held back?
Don't worry if you've been stopped by your current circumstances. Fran Asaro is a solution specialist providing a comfortable and safe place for you to improve your situation. Furthermore, you don't have to do it alone. Check out the many facets of having a Virtual Partner
Our Commitment to You
Balance and Quality of Life – Our foundational Value –   While we offer tools and resources for a laptop lifestyle, our truest mission is to ensure that your life and relationship are balanced and flourish. Not everyone wants to start a business, however, whether you are here for personal or professional reasons, we'll be encouraging you to embrace your future with dignity, ease and enjoyment.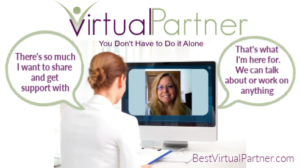 What action to take next:
Learn more about Virtual Partner Consulting and how it can help you move forward
Contact Fran for a private consultation to discuss your needs and determine if services offered are a good fit for you
Schedule your own complimentary video consultation with Fran, right here
Tour this site for our products and services and find one that appeals to you.
Not ready to take action but would like to stay in touch?   register here 
Please follow and like us: