Thrive Any Way is our company – Helping others create amazing online businesses is what we do
Are you an Active Adult or Couple interested in an online business?
Fran Asaro is the founder of Thrive Any Way – Where she supports people in thriving in spite of their circumstances.
Formerly called a Life and Business Coach, Fran now defines herself as a Virtual Partner in order to separate herself from the stereotypical 'coach' who has a reputation for being authoratative and holding people accountable. Her gentle, light-hearted approach is refreshing and motivating.
On this site you will find several ways that Fran helps people.
Most come to her to start a laptop lifestyle
Many come to her to launch a Shopify store
Others come for turnkey businesses
And still others come for personal/spiritual support
With over 40 years of experience, tools, and resources, fran wants to spare you loads of time and money by helping to streamline and maximize your adventure. Use this precious time in your life  to enjoy whatever it is you choose to do. Have some fun together while building something substantial.
---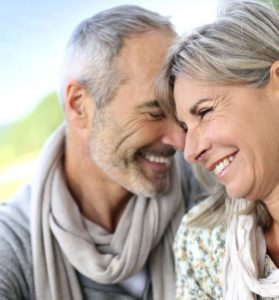 What is a Laptop Lifestyle? A Laptop Lifestyle is a business with little or no inventory and brick and mortar free. Entrepreneurs are free to work from anywhere with infinite earning potential.
Thrive Any Way Provides –
| | | |
| --- | --- | --- |
| Our Virtual Partner Private Sessions | Our Products | Business Opportunities |
| • Design a Custom Business | • Digital Products | • Launch an e-Commerce site |
| • Create a Marketing Strategy | • e-Commerce Store | • Productize Your Business |
| • Mastermind, Brainstorming, Organization | • Social Media Growth | • Network Marketing |
| • Partnering for success | • Wellness Products | • Affiliate Marketing |
 Work from anywhere with your laptop lifestyle
Our Commitment to You
Balance and Quality of Life – Our foundational Value –   While we offer tools and resources for a laptop lifestyle, our truest mission is to ensure that your life and relationship are balanced and flourish. Not everyone wants to start a business, however, whether you are here for personal or professional reasons, we'll be encouraging you to embrace your future with dignity, ease and enjoyment.